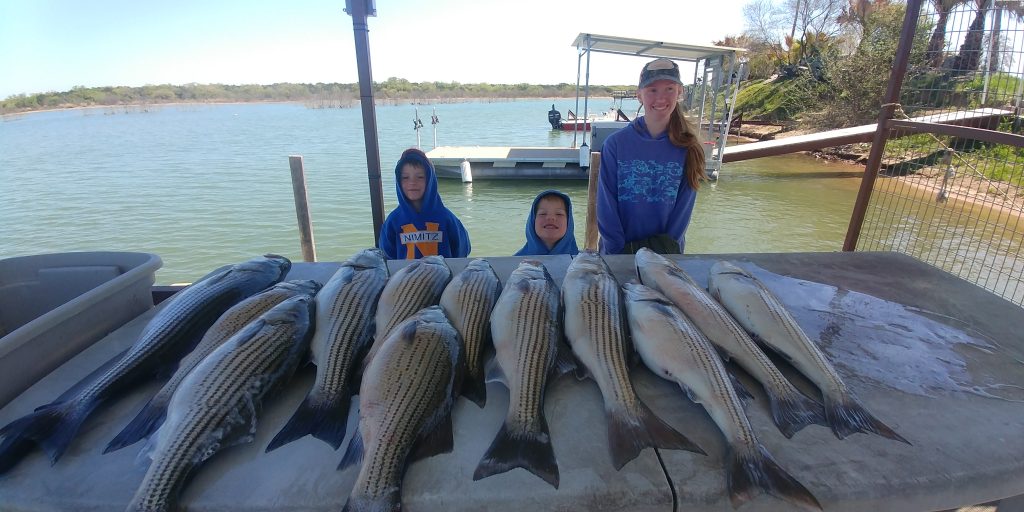 Using Downriggers and Trolling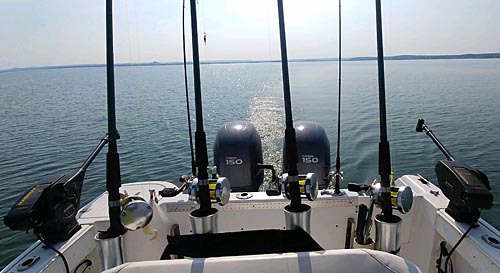 Control-depth fishing or downrigging is another method we use to catch stripers & hybrids. Depending on the time of the year this method usually yields some of the largest fish of the year. When stripers reach a certain size they break away from the schools and they become loners or swim in pairs – and they tend not to hang around with schools of smaller fish. When we're live bait fishing we tend to target more of the schooling sized fish and we miss out on a lot on the larger fish. When we troll we tend to run into these larger fish all by themselves and catch them. This can be a very effective way to catch stripers in the warmer months when the active fish are moving around a lot. The technique also bypasses the fish that are not actively feeding and targets those fish that are feeding instead. Even when you can see very large schools of fish under your boat, if they aren't feeding, you aren't catching!
Contact Capt. Fermin Fernandez of Fernandez Fishing Guide Service now to be your Lake Buchanan Fishing Guide.