Fernandez Lake Buchanan Striper Fishing Guide Service
Striper fishing at it's best since 1985!
Well then, let me tell you a little about myself. Let me begin on a personal note: I have been a striper fishing guide on Lake Buchanan for over 35 years. I have caught more trophy stripers than any other guide service on the Lake and my clients have caught 2 lake striper records from my boat! Originally I primarily guided for Striped Bass. Currently though we catch a variety of fish from Stripers to Hybrid Striped bass, White Bass, Black Bass, Cat Fish etc.  I fish out of a 25 Ft. Tidewater center console boat with twin 135 Honda motors equipped with all the latest electronics.
Anyone can make wild claims on their website, but take a look at my fish gallery photos. As they say "a picture is worth a thousand words".
For my clients, I supply everything except food, drinks and personal items and I will clean and bag your catch for you. Striper fishing on Lake Buchanan is typically good year-round – even periods when the lake is "down", the fish can actually be easier to catch! (keep this in mind during the next drought period!) Why you ask? The fish are there, but there is less water for them to hide in!
Typically the lake fluctuates every year, but I am constantly fishing and checking conditions on Lake Buchanan so that I can maximize your fishing fun and give you a great, productive trip.
Information on lakeside lodging available upon request!
I fish Lake Buchanan in central Texas, one of the lakes in the "Highland Lakes" chain on the Colorado River outside of Burnet, Texas.
During the low lake conditions as we have at this time, the fishing actually improves by having less water in the lake. It concentrates the fish and makes them easier to find and catch.

Fermin's "No Bull Guarantee":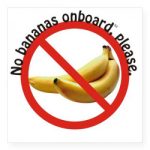 I guarantee that when you call me, I will give you accurate and honest information on the fishing results up to the time of your call without any embellishments or out right BULL. If the fishing has been slow or bad, I promise to tell you just that."
Come fish out of my 25′ Tidewater Center Console striper fishing machine. This boat is equipped with twin 135 Horse Yamaha 4-stroke motors, and a FULL array of state-of-the-art electronics as well as an up-to-date captain.
I recently added a huge T-Top for shade and it has plenty of fishing room. Fast – "55 MPH" – dry and very smooth.
About the Lakes I Guide