CAPTAIN FERMIN FERNANDEZ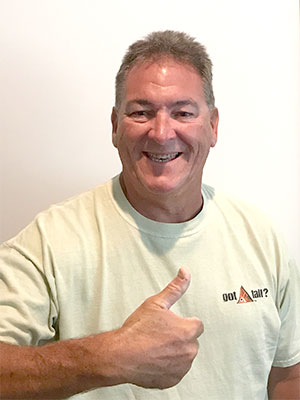 I am a striper fishing guide – I was raised in Dallas with a creek behind my house full of catfish, bass and sunfish. As a kid I spent every waking moment there fishing. My dad who was also an avid fisherman, taught me at a young age everything he knew about the sport and soon I was teaching him. Fishing became not just a hobby for me, but an obsession that I have passed along in my over 35 years of guiding to many hundreds of people.
When I was in my mid twenties, I was up early every morning catching shad with a throw net to sell to other fishing guides as well as use myself with my fishing clients on Inks Lake and Lake Buchanan in the Highland Lakes area of Central Texas. After a year or so, I stopped selling my excess shad to other fishing guides and used what shad I caught on my own clients exclusively. Fishing on Inks lake in the early years I was the only guide on the lake. My clients and I landed over 77 stripers over 30 pounds and hundreds of striped bass over 20 pounds during approx. a 20 year period of time.
I started as a striper fishing guide on Buchanan almost exclusively back in the mid '90s and have kept that as my primary lake. I still take trips for stripers and striper hybrids down to Inks lake at times, but "Buck" is a good producer of stripers, hybrids, white bass, catfish and the occassional blackbass due in part to the extensive stocking efforts of the LBCC group of which I was a founding member.