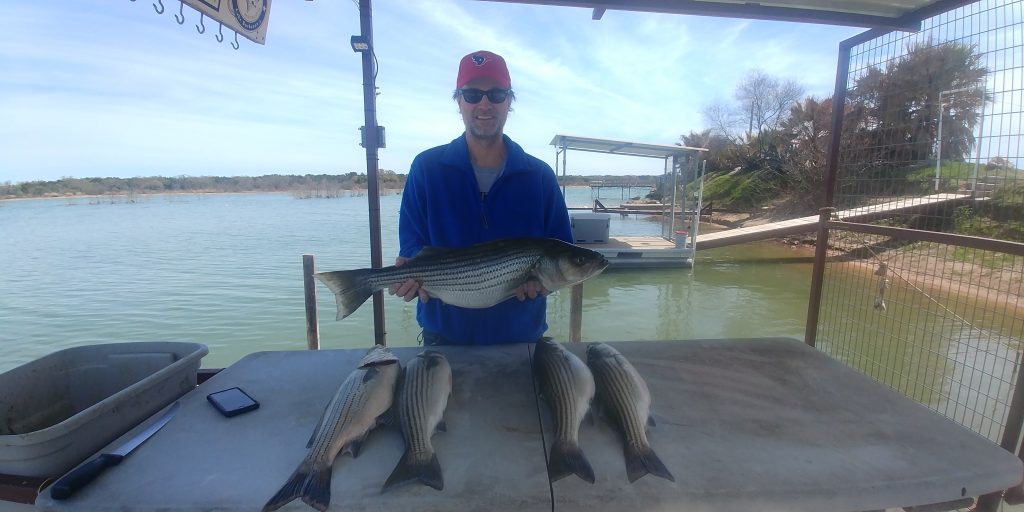 Using Cut Bait To Catch Fish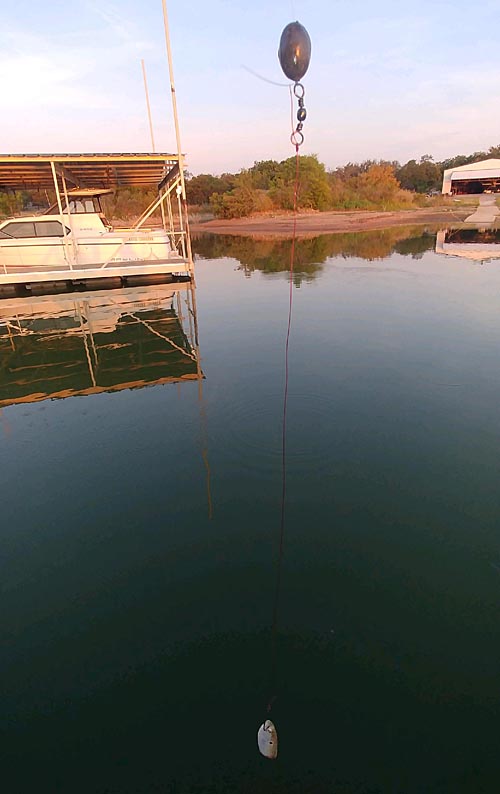 There are times of the year on Lake Buchanan and Inks Lake when a cut bait (half of a large, dead shad) can work wonders when fished on the bottom. Sometimes this technique works really well to pick up a big striper and other fish feeding right on the bottom.
Some months of the year are great for using cut bait. This technique entails anchoring the the boat on both ends (the bow and the stern) then pulling yourself tight on the anchor so the boat won't drift back and forth in the wind. We then take shad and cut them in half and cast them out around the boat using a sinker to keep them on the bottom in most cases. While waiting on the fish to bite, we chum with cut shad (throwing small pieces of cut fish out into the lake) and this ultimately helps by drawing the fish closer to the boat where they will then end up eating our bait… with the hook in it.
We can catch lots of fish using this method at certain times of the year. If we are in the right location on the lake this is one of the best methods to catch stripers, hybrid stripers, white bass and catfish – sometimes very big catfish.
Contact Capt. Fermin Fernandez of Fernandez Fishing Guide Service now to be your Lake Buchanan Fishing Guide.